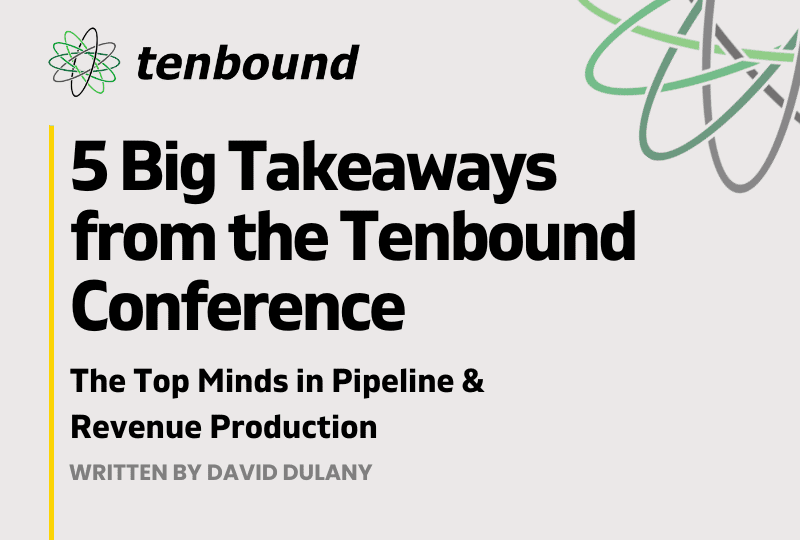 We recently gathered the Top Minds in Sales Development in one place, over one day in Austin, Texas for the Tenbound Sales Development Conference.
The theme of the conference was EVOLVE – and based on the talks, the speakers are thinking hard about where Sales Development is going and how we can best react to the crazy times happening in our economy right now.
One thing is for sure, companies continue to need Pipeline & Revenue, now more than ever.
The skills of great Sales Leaders and SDRs will always be in high demand, especially now. Actually, now more than ever.
Here are a few key takeaways:
For all the Conference Talks check out the Tenbound YouTube Channel here
Want more Pipeline and Revenue? Join Tenbound Plus today for access to all premium content.