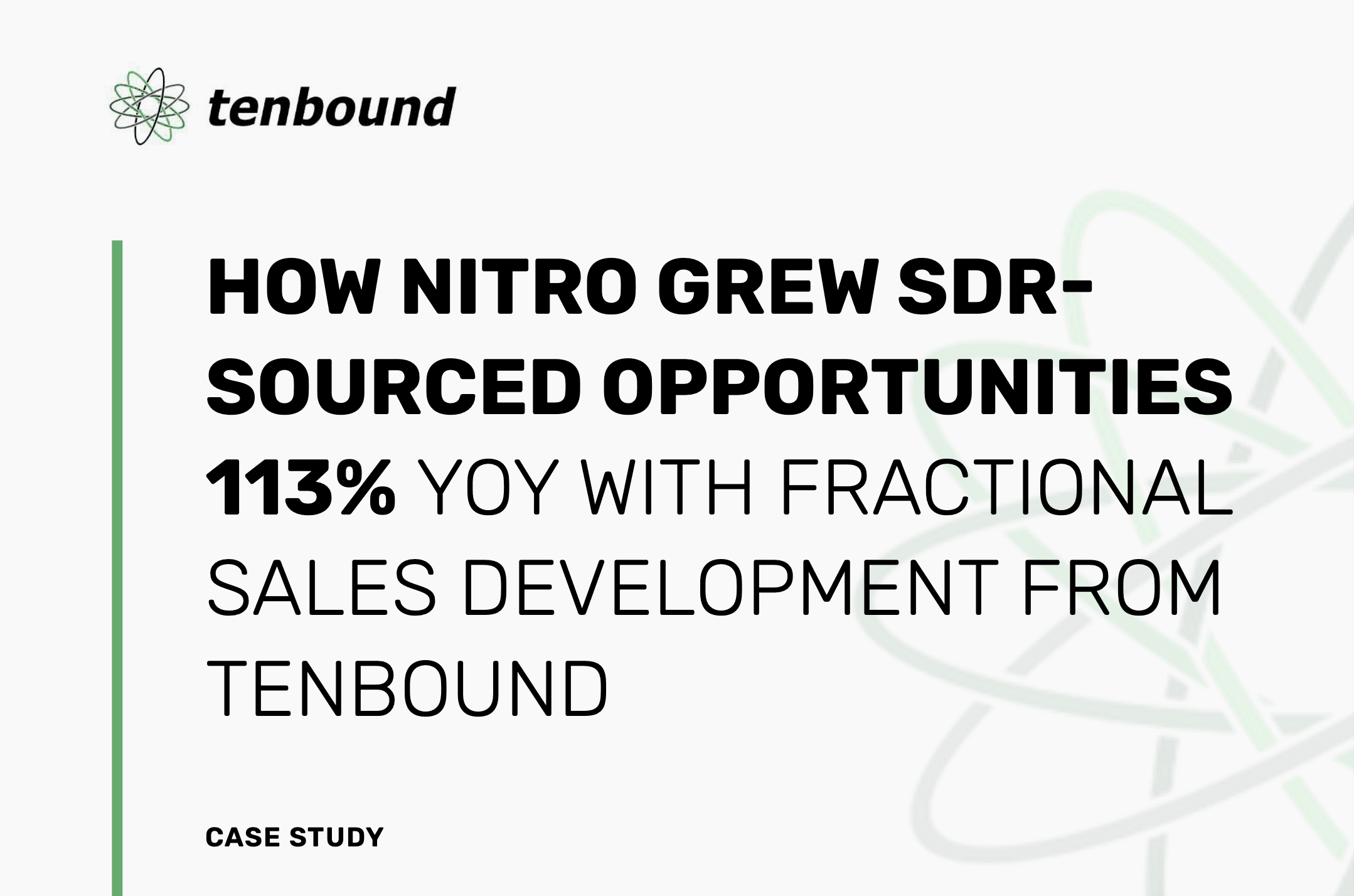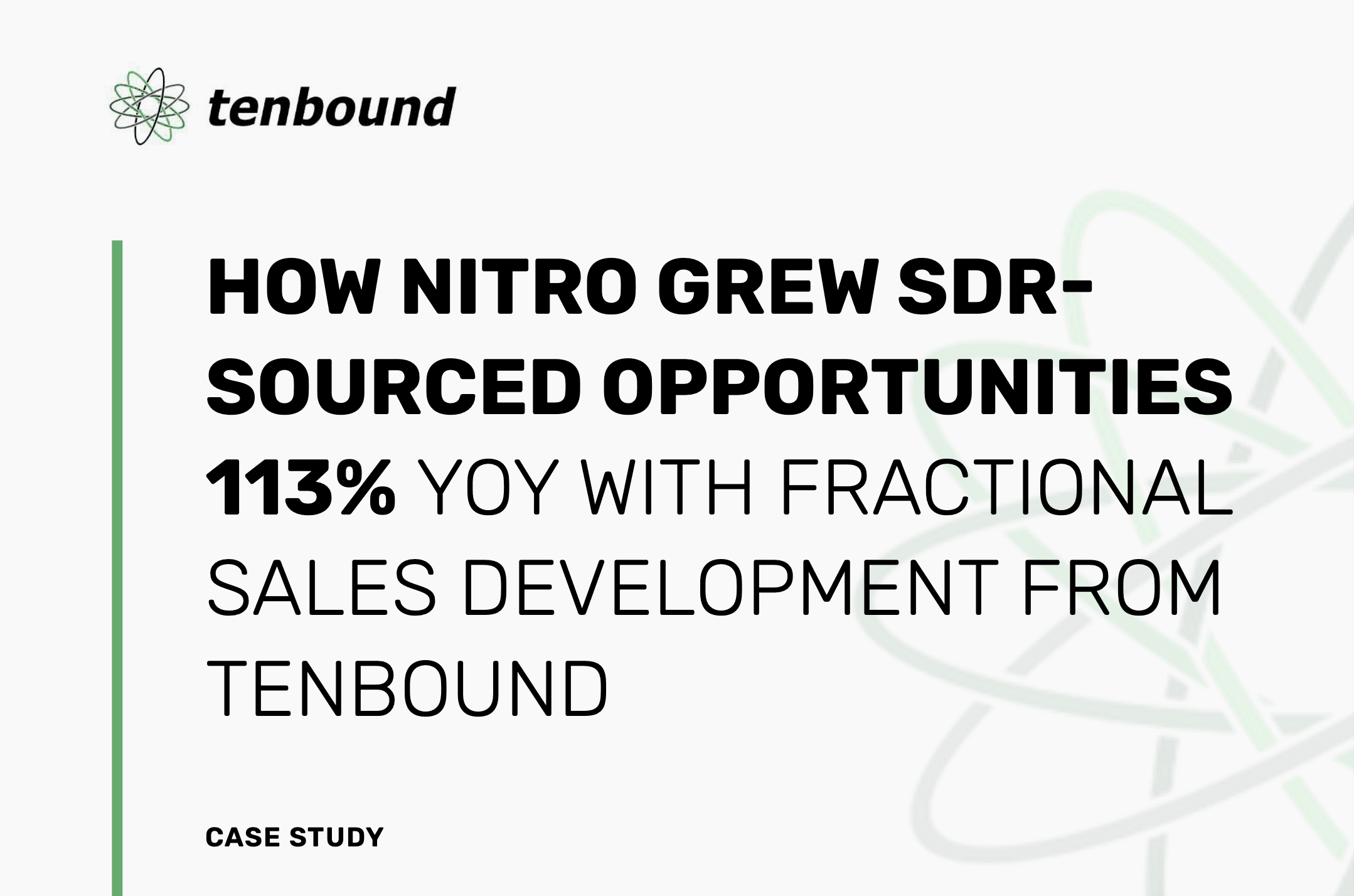 Download the full Case Study here!
Nitro was growing fast. Their business productivity software was being used by over 13,000 companies worldwide, and it was time to adjust their SDR playbook to keep up. Up to this point, Nitro's SDRs had focused exclusively on inbound leads; that would have to change in order to scale at the pace that Nitro was at. 
In a perfect world, the SDRs would have a leader in place to help adapt. That deft hand would help train the team and add to their playbook. Of course, things rarely ever happen perfectly. 
As it turned out, right when Nitro was at this inflection point, their Global SDR Director resigned. 
With no qualified prospects on the market to replace him, VP of Growth & Enablement Nellie Aube took over the SDR team. She was passionate about developing sales talent, but already had her hands full juggling multiple roles.
"While we were looking for a Global SDR Director, we were also growing our enablement team and preparing a new manager to take over that group. In the interim, I was running both teams, leading the upsegment development plans, and building our cross-functional strategy with marketing," she explains.
Although Nellie had an impressive handle on the big-picture for the growing teams, there just weren't enough hours in the day for her to deliver direct training to the SDRs: "Our SDR reps needed individual attention to develop outbound selling skills. But with me having essentially three different jobs, there was no way I could coach them all one-on-one."
The team needed support, and there were no qualified candidates to fill the SDR Director role on the horizon. Things were still growing at a rapid place, and Nellie needed three things as soon as possible:
An effective traini