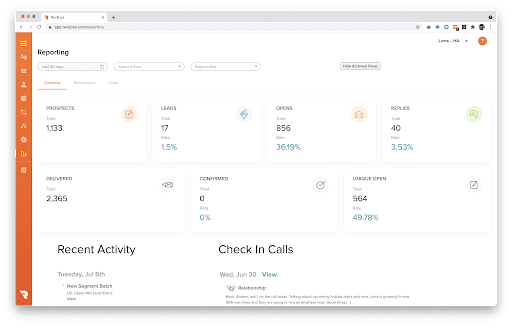 RevBoss
RevBoss is an outbound agency on a mission to bring honesty and transparency to the B2B sales process.
Using a mix of software automation, creative strategy and messaging, and top-notch client service, RevBoss powers full-service outbound campaigns for 100s of teams across a wide range of industries, including SaaS companies, marketing and creative agencies, video production services, and business services providers.
We're a client-first company and it shows – we hit a 60+ Net Promoter Score month in and month out and 40%+ of our revenue comes from client referrals.
RevBoss is born and bred in Durham, NC, USA.