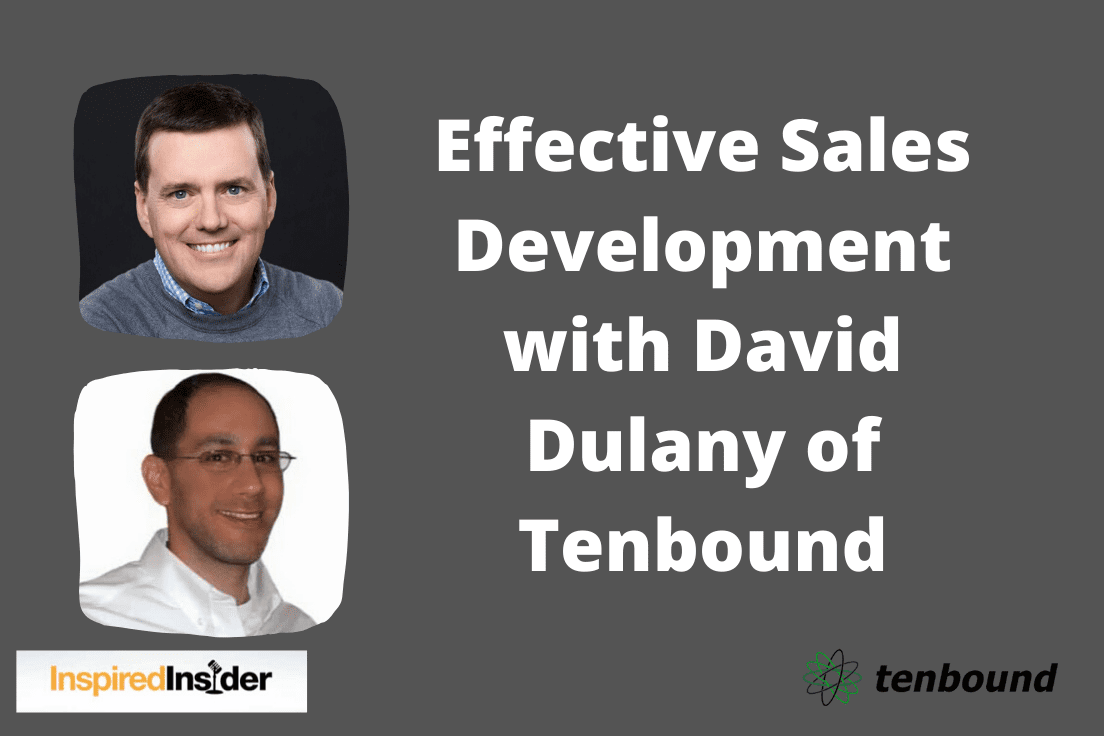 David Dulany is the Founder and CEO of Tenbound, a research and advisory firm focused and dedicated to sales development, performance, and improvement. They provide cutting edge research, high-quality events, consulting, training, and coaching for all levels of the sales development team.  
David also provides sales training to salespeople, and his company's tagline is, "More Appointments, More Pipelines, More Sales."
glimpse of what you'll learn: 
David Dulany talks about how it was like selling sales training to salespeople
The fundamentals of sales that people need to know about early on
How to initiate a relationship with a prospective client
When should you add Sales Development Representatives (SDR) to your company? 
David discusses the big mistakes companies make when hiring SDRs
The mentors and resources that helped David in building his career in sales
Tech stacks that people need to know about 
David shares when companies should consider outsourcing services or when to use a combination 
How David got into the conference business and what people should expect in his conferences 
David discloses how the lowest point in his career opened new doors for him
In this episode…
When you want to make a sale, it's vital to uncover the pain points of your prospective client and then use this to showcase how your product or service can make things better for them. According to David Dulany of Tenbound, this is the fundamental principle of sale that people need to be aware of but the only way for you to find out what these pain points are is to have a relationship with your client.
The question now is, how do you cultivate a professional yet trusting relationship with your clients and how can you encourage your sales development representatives to build and care for these relationships?
In this episode of InspiredInsider, Dr. Jeremy Weisz talks to David Dulany about the lack of the SDR layer in the sales pipeline of many companies and how it's affecting them, the importance of initiating and cultivating relationships with prospective clients, and the things people should take into high regard when hiring someone for their sales development team. Stay tuned.