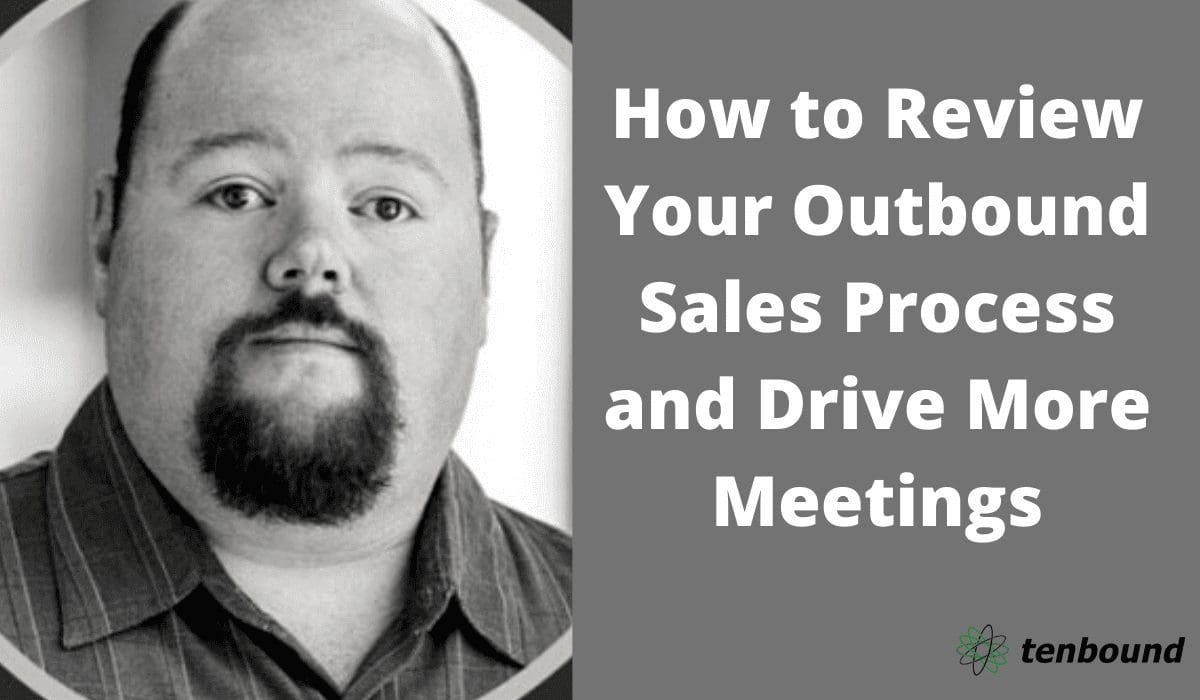 When was the last time you as a Co-Founder, Sales, Marketing, or Revenue Leader actually took the time to review your outbound sales process?
Have you just set it to "forgot about it" and whenever a top of funnel lead reaches out, you exclaim, "we're all good!"?
Perhaps that strategy you implemented is generating conversations that are leading to booked Qualified Sales Meetings (QSM). However, is there room for improvement?
What are the signs that point to a review of your current outbound sales process? Here are some things to consider:
– Not booking enough QSMs
– Generating conversations that don't convert to QSMs
– Receiving resistance with your messaging or an influx of objections from prospects
– SDRs who are reluctant to call prospects (call reluctance)
– An undefined Total Addressable Market (TAM) and Ideal Customer Profiles (ICPs)
What actions should you take to refine and optimize your outbound sales process so you can increase revenue and attain your growth goals?
Refining your process can be time consuming. If you're preparing for a round of funding and investment, you don't have time to prioritize and focus on the necessary actions to either rebuild your process from the ground up or improve specific functions.
Sourcing Data
The foundation of any successful outbound sales process/program begins with data. When we engage a new prospect and client, we start with understanding "who is it they want to target" or "who they are trying to help solve a problem for."
Next, we need to identify who the target is. There are a plethora of factors to consider, such as:
1) You should start with taking a deep dive into your CRM and understand based on current clients who you are being most successful in securing new business with and why. Once you have identified what your TAM is, then you can start to perform some searches to understand how big the TAM will be.
2) Review and assess who the key decision makers for your current clients are. Are you speaking to one type of buyer or multiple groups of buyers? Once you have determined who the decision makers are, you now have your ICP nailed down.
3) Once you have identified who your TAM is and who your ICPs are, then you can start performing granular searches on LinkedIn, Facebook, & Google if you do not have the ability or access to such databases.
4) Perform a search in your CRM of all poor records for the last 6 months. In 2019, the average turnover rate in the United States was 44.3%*. With so much turnover, that could negatively affect the lifespan of your data.
When searching for new data, some of the criteria you will want to use are:
-Company size
-Revenue
-Location/locations