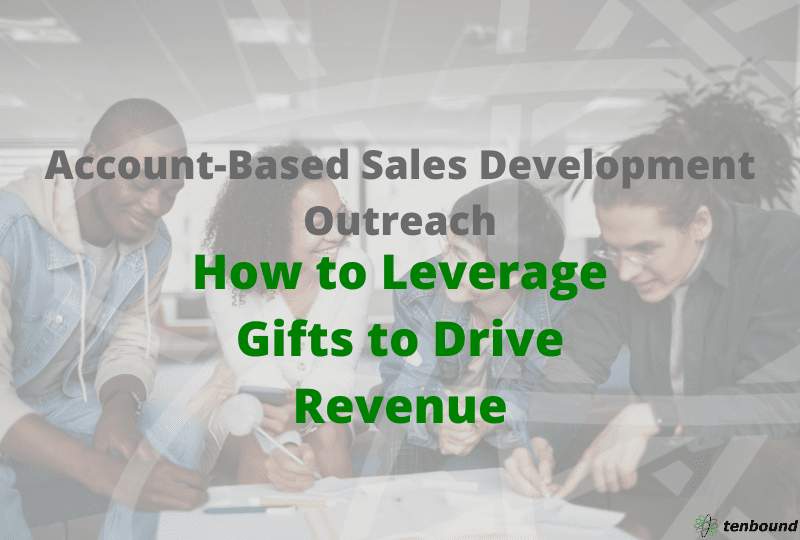 When SDR teams use gifting as an outreach strategy, there are three typical outcomes:
High-Impact: Gifts establish relationships and convert to revenue
Low-Impact: Gifts are acknowledged but barely affect revenue
Negative-Impact: Gifts are perceived poorly and lower conversion rates
High-impact gifts get posted on LinkedIn and are cheered on by teams that wish they thought of the idea. They start sales conversations and carry the relationship through the buyer's journey.
Negative-impact gifts do the opposite. They are perceived as bribery, attention-begging, and drive prospects to unsubscribe.
They sound like; "We're offering you a gift in return for your time."
And translate to; "We have no value for you, so we hope this gift compensates."
So what's the difference between high-impact gifting and negative-impact gifting?
The Golden Rule of Gift Outreach: Gifts get positive responses when they are personalized AND tie back to the relevant value of your offering.
Step-by-Step Email Gifting Framework:
Personalization: Specific messaging that appeals to your prospect
Value: Explain why you're reaching out and what you can offer them
Tie-Back: Get creative and tie value back to their personal interests
Gift Offer: Offer a thoughtful gift that they'll remember
Call-to-action: Ask for the next best step
Here's what it looks like:
Hi (first name),

Personalization: Noticed you're interested in (personalization from LinkedIn content/Google search/personal blog/social media).

Value: I'm reaching out because I wanted to show you how our (solution) helps with (value proposition).

Tie-Back: Just like your (hobby/interest), it will (tie back to value).

Gift Offer: Sending you this (gift) for (personalized reason). Use this link to confirm shipping.

Call-to-action: Can I get 25 minutes on your calendar next week to learn more about you and your team to see if there's a fit?

*Picture (optional)*

Talk soon,
Giano
5 Examples Based on Category and Title:
Revenue Intelligence: VP of Sales – Golf
Product Analytics: VP of Product – Family Announcement
HR Services: Director of HR – "Dog Lover"
Project Management: VP of Operations – Football Fan
Cyber Security: CIO/CISO – Private Profile
Example 1: Revenue Intelligence (Ex: Gong, Chorus AI)
Prospect: VP of Sales
Interests: Likes Golf updates on Twitter