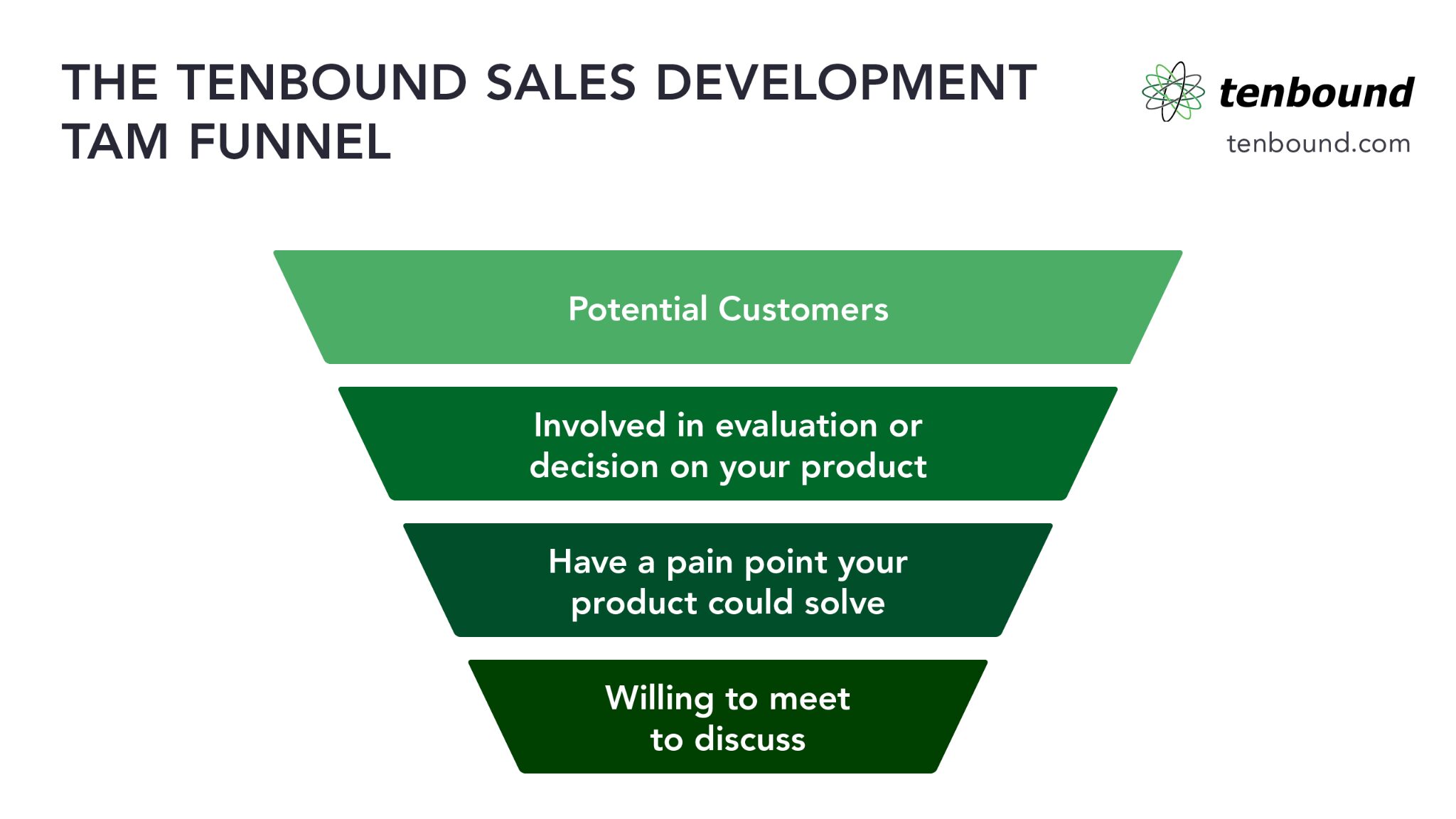 Sales Development used to be a numbers game. "Smile and Dial."
Make enough calls, knock on enough doors, send out enough emails, and eventually, you'd set an appointment.
The arrival of the digital age changed the platforms, but not the overall strategy: send out enough emails, make enough cold calls, spend enough on ads, and eventually, you'd land an appointment.
But as Sales Development teams grew and technology was created to support them, it unleashed a spam tsunami on the buyer community. If you could mass email ten people, you could just as easily mass email tens of thousands.
Concurrently, as Demand Generation became an accepted practice, SDRs spent time sifting through inbound leads looking for anything worth calling. While efficient, it doesn't allow for specific targeting.
For some companies, especially targeting Enterprise accounts, instead of the traditional spray-and-pray system, they have taken a laser-focused approach to crack into new accounts.
Enter the world of Account-Based Sales Development.
Sales Development and the Big Fish
At its simplest, Account-Based Sales Development is a technique that targets accounts identified as a best-fit and highest return. It's personalized marketing for an audience of one account.
It eschews casting a wide net in favor of precision fishing using bait specifically chosen for a single target. As Jon Miller puts it, it's spearfishing versus net fishing.
And while it may seem like putting all your eggs into one proverbial basket, it can be very profitable and lucrative if you've done your homework. According to the Alterra Group:
97% of marketers achieve a higher return-on-investment from Account-Based initiatives than any other approach
Sales Development produces 208% more revenue in businesses with strong alignment between Marketing and Sales departments
The nitty-gritty details may differ, but Account-Based Sales Development has five components in common across the board:
Targeted, high return accounts
High levels of cooperation between marketing, Sales Development, sales, and customer success teams
Data is the engine that drives the machine
Buyer experiences are tailor-made
Coordinated, frequent, and active outreach
Companies using account-based methods at every stage of the customer life cycle can often limit their focus to up to 1000 accounts (38%) or even fewer than 100 (13%).
Fewer accounts mean more time and energy that can be devoted to each one. And that's typically the difference between success and failure in modern marketing and sales: the personal touch.
To that end, 80% of marketers and reps say Account-Based Sales Development improves customer lifetime values, and 86% report it increases win rates.
The Account-Based Quickstart Guide
Account-Based Sales Development can be boiled down to three broad steps:
Step1: Target